Office market to welcome a wave of new supply | Ho Chi Minh City – Hanoi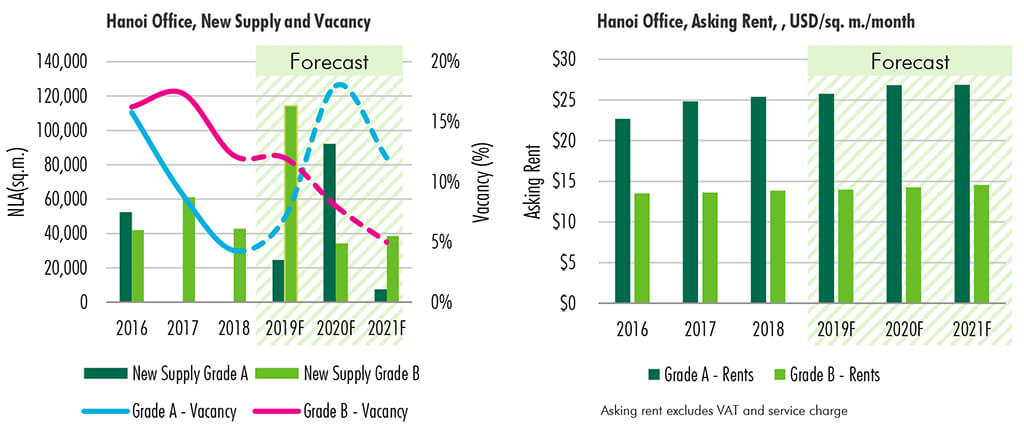 SUMMARY:
A Wave of New Supply
Vietnam's two largest metropolitan areas expect to welcome a wave of new supply, of mostly Grade B offices, in 2019. The expected supply growth in 2019 of 13% and 11% in HCMC and Hanoi, respectively, will shake the office market for the first time after a quiet period.
Moderate Rental Growth Prospects
After a year of soaring rents in 2018, especially for Grade A offices in HCMC, rental growth is expected to be more stable due to a surge of new supply coming online in 2019. Rental growth of Grade A offices in HCMC is expected to be 4%. Hanoi, on the other hand, will see average rental growth to sustain at 1% y-o-y for both grades.
Consistent Demand
Demand for office space is expected to remain consistently high in 2019 due to the accelerating expansion of traditional sectors (IT/Tech and Finance/Banking) as well as emerging sectors such as flexible space providers.
Space Constantly Being Redefined
The increasing incorporation of advanced technology into workplace will continue to reshape the office space usage, making it increasingly more flexible. The use of flexible space will then be the crucial factor in all firms' business portfolios in response to a constantly evolving business context.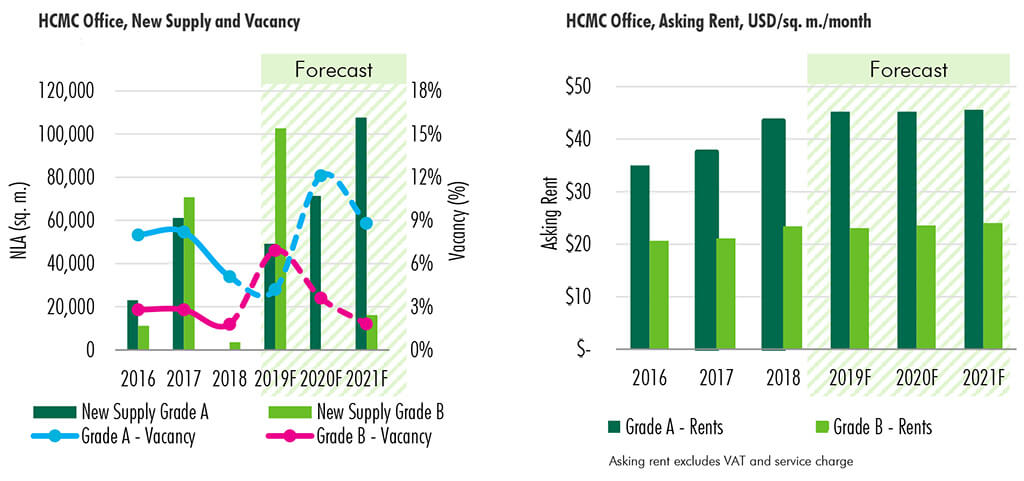 Song Chau Group.